2 tags
4 tags
2 tags
2 tags
1 tag
2 tags
1 tag
3 tags
4 tags
3 tags
3 tags
2 tags
Watch
Advanced Style the Documentary - Kickstarter Project I blogged their documentary trailer a while back, but this is another great trailer for their Kickstarter funding page. 
2 tags
3 tags
2 tags
Watch
Create your own street art via Google maps, truly Amazing! View the full lowdown here.
3 tags
2 tags
1 tag
1 tag
2 tags
3 tags
Here in the UK it's still pretty cold out, especially in Manchester where I live. I am getting seriously sick of my winter coats, so I was trying to think of new ideas for lighter looking but still warm outfits. Sorry to sound dramatic, but putting a thick coat on at this time of year feels sad and uninspiring! So; - short of putting thermal underwear underneath my summer dresses, I am...
4 tags
1 tag
3 tags
1 tag
3 tags
Merchant & Mills Sewing Notions Set I am a sucker for beautiful packaging, and products that claim to be the best in their field and the most professional of their trade. This sewing kit includes, needles, scissors, tape measure, beeswax, chalk, pins, and a thimble. These products are the best or their kind and sourced from all over the world, some are even in use at Savile Row. Read more...
4 tags
Watch
BBC's The Look A 90's BBC documentary taking a look at the fashion industry. Some really good insights into the catwalks, models, the media and designers. All six episodes have been put up on Vimeo here. Via Vice Style. 
3 tags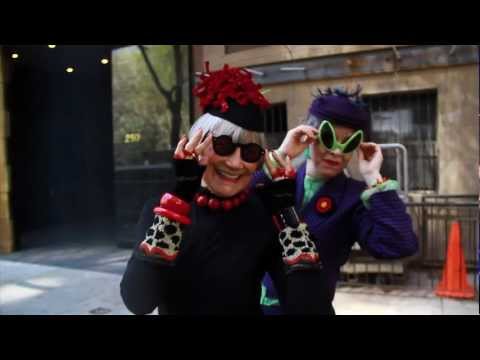 3 tags
7 tags
5 tags
Vintage Craft Labels
Reading this great post from A Pair & A Spare got me thinking about re-organising my craft things. I decided to label my many rolls and bundles of fabric, as well my overflowing boxes of haberdashery and ribbons. I found a few vintage inspired gems in the form of free downloadable labels. You can edit these on the computer before printing, or just write on them by hand. If you don't...
2 tags
Flatforms
Better than wedges? Easier to walk in anyway.. Described by the Telegraph (here) as: "A hybrid of a shoe with the Goliathan height of platforms but the comfort of flatties, flatforms had serious fashion backing from the likes of Prada and Chanel at the spring/summer 2011 shows." Also seen at SS12 and then resort shows from: SS12: Derek Lam, Vena Cava Resort: Celine and Calvin...
2 tags
Wishlist Wednesday - Gifts
So here are some ideas for Christmas (or in my case) Chanukah! Image captions from left to right. Technology: Modern with a retro twist Areaware - Magno Medium Radio Karlsson - Classic Wall Clock Stereoluxe - Vintage Radio with iPod Dock Books: For the coffe table collecter Elizabeth Walker - Style Book: Fashionable Inspirations Scott Schuman - The Sartorialist Yvan Rodic - Face...
5 tags
Postmodernism at the V&A
The V&A explores this movement in the exhibition Postmodernism: Style and Subversion 1970–1990.  "Of all the movements in art and design history, postmodernism is perhaps the most controversial.  An unstable mix of the theatrical and theoretical, the movement defies definition. Postmodern style had many different faces: colourful and ruinous, ludicrous and luxurious. What they all had...
7 tags
Trend Predictions
I have been thinking about trend ideas for next season, and here are the ones I think I'll be going with. I drew up some quick little design ideas too, and will add these to my portfolio asap! Is there anything I have missed or you would have done differently?
2 tags
Street Style Favourites from November
All from The Street Styled. Just discovered their blog and loving the images.
3 tags
Portfolio
I would love some feedback on my new portfolio site, and criticism on the work too! Is it user friendly, quick enough to load, and most importantly looking good? Any other suggestions? Have a look at the site here.  
5 tags
Leica Postcards Exhibition
These photographs were absolutely beautiful. They made me remember why I must go traveling again! The exhibition was only small, just through one corridor in the Lowry hotel, but still worth a visit if you are in the area. 20th October to the 29th November. The photographer David Lake has travelled the world, covering international events such as the Tsunami in 2004. The focus on the people...
3 tags
The Pan Am Legacy
I started off totally loving this show. Fabulous female leads, elegant outfits and just enough drama. However I have been a little disappointed at recent episodes, too many stereotypical romantic story lines! The costumes are always great however.  Melissa Whitworth from The Telegraph, visits the set in New York to talk the costume designer Ane Crabworth. It apparently takes a whole month...